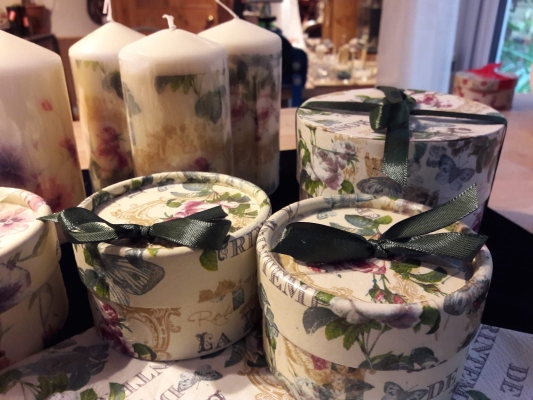 House of Gaea designs and manufactures a wide range of bespoke, handmade gifts for sale ranging from glass storage jars, decoupage gift boxes, candles, wire danglers and Tilda dolls.
We design and make these handmade gifts in South Yorkshire, UK, in our workshop and as will all things handmade, everytime we process an order, there is a real person who does a little dance jig - so thank you!
If you require a decoupaged gift in a specific pattern design or colour scheme, and it is not shown in our current shop listings, please email/message us and we can look to make you something customised.
As with all things handmade,
Wire Danglers
Wire Danglers
House of Gaea's Wire Danglers come in a range of designs and materials.
Each one is unique and handcrafted in our workshop from either metal or copper wire, and incorporates gemstones, feathers and crystals.
We also provide custom designs to suit your special requirements and colour schemes.