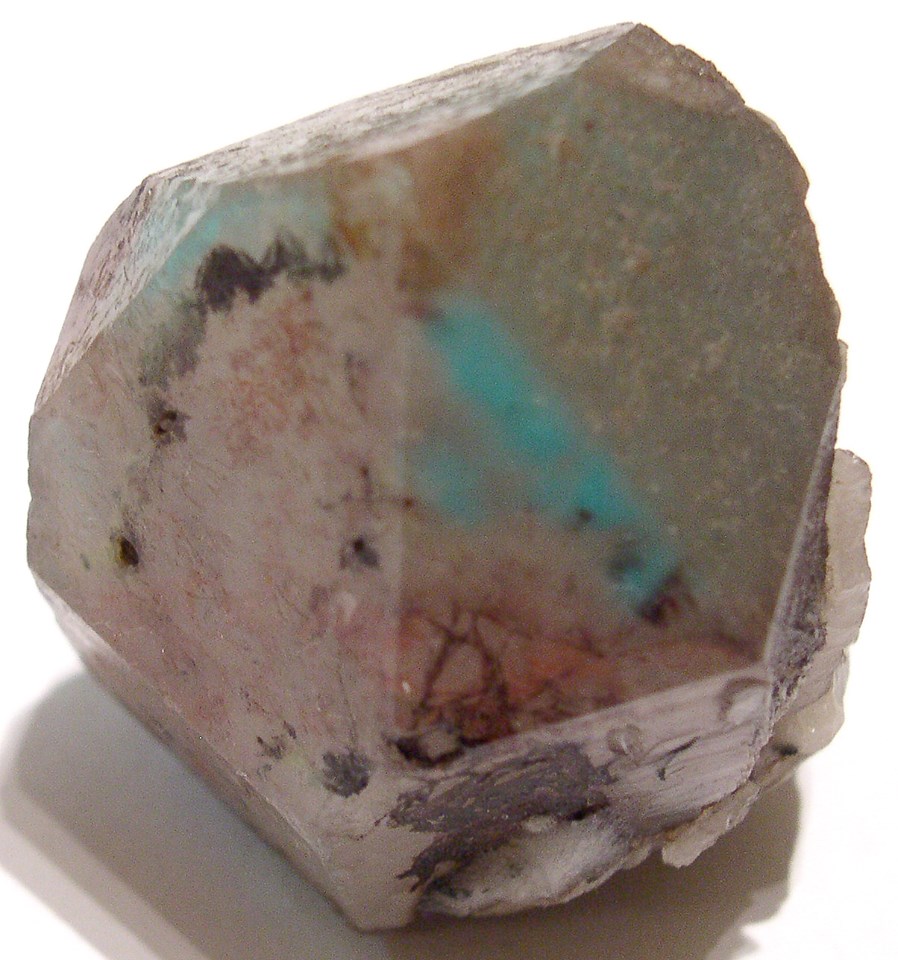 Ajoite is one of the most beautiful, loving and joyous crystals, which has come from our Earth. The photo attached is from our company collection.
Ajoite was first found identified at Ajo in Arizona where it was discovered by the Papago Indians and highly valued as a bringer of purity and peace. Up until the early 1960's it was thought to be the only occurrence of this mineral. In fact it had been found, but not correctly identified, in 1947 at Messina (now called Musina) in the far North of South Africa. Only when a second pocket was discovered in 1960 was it correctly identified. The last discovery was in 1991 at the Messina mine in excess of 4000 foot below the surface. Since then the mine has been closed due to the very dangerous conditions. It is highly unlikely that the mine will ever be opened again. As a result of this the Ajoite crystals, which are much prized by mineral collectors, are virtually impossible to obtain.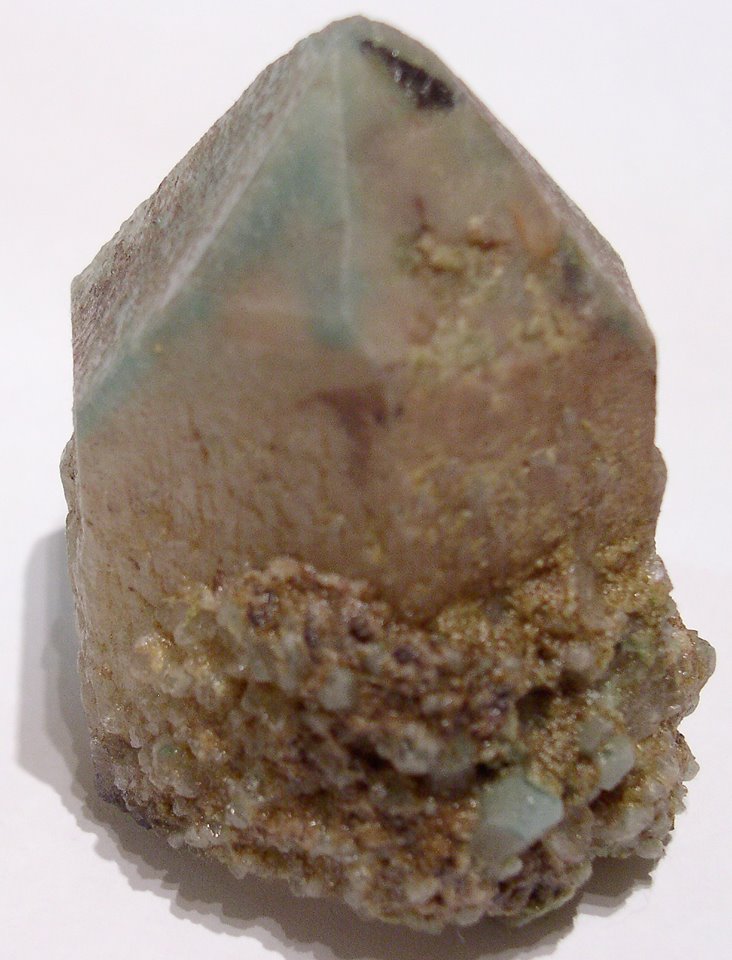 It is believed that Ajoite will assist in release of sorrow, anger and fear. It is wonderful if you seek to heal old wounds or find compassion and it assists in connection to Inner self, Higher Self and All That Is. It helps open one up the boundless potential that exists in each one of us.
The Earth-keeper of the Ajoite will find clarity of spirit through communication via the heart, bringing to fruition the perfection of love and facilitating communion with all of the internal parts of the Earth, Sky and life. It can also be used to eliminate hostility and it can also be used to eliminate anger, abrasiveness, jealousy, prejudice or any other negative attribute you could imagine. It is also said to energise and activate the 'peace' chakra (an energy field between the throat and heart chakras). It symbolizes the awareness of 'All' and represents the purity of both the Earth and the infinite potential available for access. It stimulates bonding between souls on the Earth plane who have agreed to meet again in this lifetime. It also stimulates the connection between the kindred spirits of both the spirit world and other worlds, providing for transfer of information. It also provides the proper reception frequency for the cellular structures of the body and is both a master healer and a medium for access to the higher worlds.
GAEA GEMSTONES FOR SALE
House of Gaea has a range of stunning, faceted Ajoite gemstones for sale within our shop. We are probably the only place in the world where such faceted Ajoite gemstones can be purchased. Please click on the "Online Shop" button below to review.