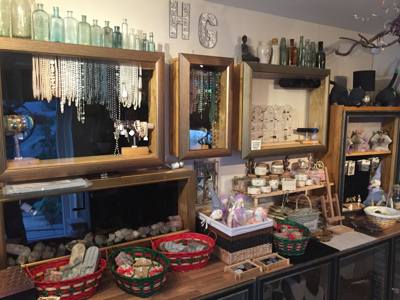 House of Gaea (HOG) prides itself in providing exceptional customer service.
We manufacture many items to customer specific requirements, for special occasions and/or colour themes. We also can manufacturer matching items of jewelry such as earrings or bracelets to accompany our range of pearl and gemstone necklaces.
Payment Options
Please use the on-line payment options in our safe and secure online Etsy shop. It accepts all main Credit Cards, Paypal and wire/bank transfers.
You can pay with any credit card through Paypal and do not need a Paypal account. If you would like to pay with a bank transfer please email or call us for the routing information.
If the item is designed and manufactured to order, a 50%, non-refundable up-front payment fee is required with the order. The balance of the payment is payable when the item is ready for dispatch and before it is dispatched
Customer Service
House of Gaea are Suppliers, Faceters and Evaluators of rare, precious and semi-precious Gemstones, Crystals and Diamonds.
We have 30+ years experience in Jewellery Manufacturing, Gemstone Faceting and Diamond Marking, Grading and Processing.
We specialise in Esoteric's and Collectors' Gemstones and Minerals, and have handled and processed some of the rarest gemstones and minerals in the world.
Shipping & Delivery
We attempt to ship your order as soon possible after as we receive the order with payment clearance.
If the item is in stock, the order is normally shipped with two business days.
If the item is designed and manufactured to customer requirements, the lead time will be confirmed at the time of order confirmation.
All orders are shipped via an appropriate registered and insured carrier, at the customers cost. Return and payment policies are the same as the UK. Shipping time for International orders is typically 7-10 business days if the item is in stock.
When ordering from House of Gaea, the customer is the importer of record and must comply with all laws and regulations of the destination country.
Before you receive shipment it may be subject to custom fees, import duties, taxes, or other charges of your country. These charges are the sole responsibility of the customer.
House of Gaea gemstones are described as "mineral specimens" on customs forms to deter mail theft
Returns
All purchases come with a 7-day money back guarantee for any reason other than damage minus 15.00 GBP to cover our shipping costs. We will not take back any gem or product that has been damaged. If you are having this stone mounted please work with a jeweler that has experience with the appropriate gem.
Many gem stones are very fragile and require special care when mounting or cleaning.
Do not clean certain gems in ultrasonic cleaners. Please consult a technical specialist for cleaning requirements.
Before shipping back you must call us. See contact us page or email at info@houseofgaea.com and request a return order number.
Returns must be shipped (at the customers cost) with USPS registered insured mail, requiring a signature receipt confirmation