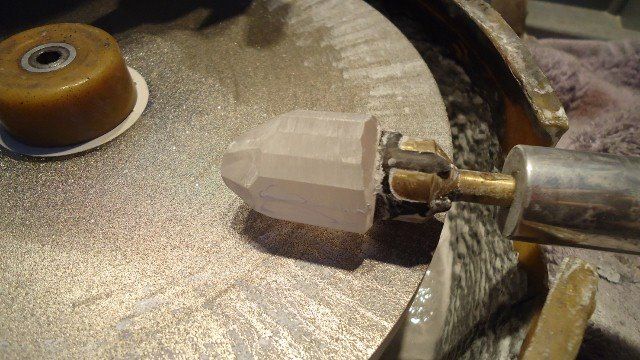 The use of pendulums is very ancient. House of Gaea pendulums are unique and specially faceted in South Yorkshire, UK to optimize the metaphysical benefits of the gemstone.
Our pendulums are one-off's and very different to the mass produced pendulums that you find on most websites.
Experts, such as dowsers doing water search, whilst Healers and psychics use pendulums in their respective fields.
Healers use pendulums to find problem areas on the body.
Psychics use pendulums to help contact with spirits.
Old wise women wouldn't be without a pendulum when visiting a pregnant woman as the pendulum was used to determine the sex of the unborn child.
Most people use a pendulum to get answers to questions; all you need is a steady hand to hold the pendulum and a question to focus on.
Our House of Gaea faceted gemstone pendulums are not only beautiful to look at, but are a tool that can help you find your path in life. The pendulum can also help you make decisions on everyday questions as well as giving you a glimpse of what may be in your future.
.... and even if you do not believe in the power of pendulums, they make stunning and beautiful items of Jewellery (pendants) for special occasions and/or as a gift for that special person in your life.
GAEA FACETED PENDULUMS FOR SALE
We have a range of beautiful, faceted gemstones, jewellery (necklaces, bracelets, earrings, pendulums and pendants etc) and handmade crafts for sale within our shop. Some examples of Faceted Pendulums that we have made are shown below. Please click on the "Online Shop" button below to review.