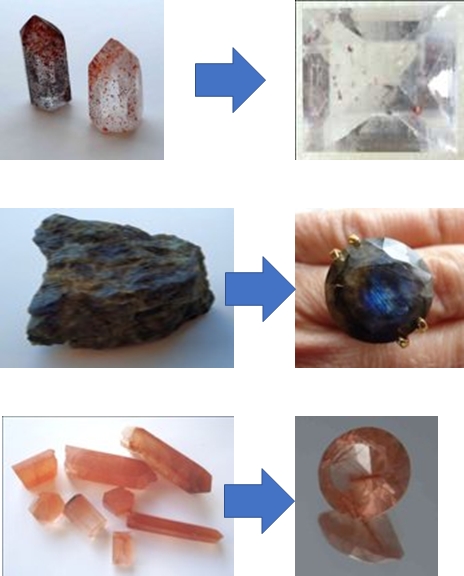 Quality gemstone manufacture requires skill, patience, perseverance and attention to the finest detail. Creating precision, matching facets is a process that cannot be rushed, as an over-cut facet or a wrong facet angle can result in the gemstone being scrapped or significantly reworked, loosing size and carat weight.
Our speciality is faceting unusual and custom made exceptional quality gemstones using premium raw materials to suit client requirements.
If we do not have your required gemstone type, design, shape or carat shown on our website, please do not hesitate to contact us to determine whether we can offer a custom made service for you.