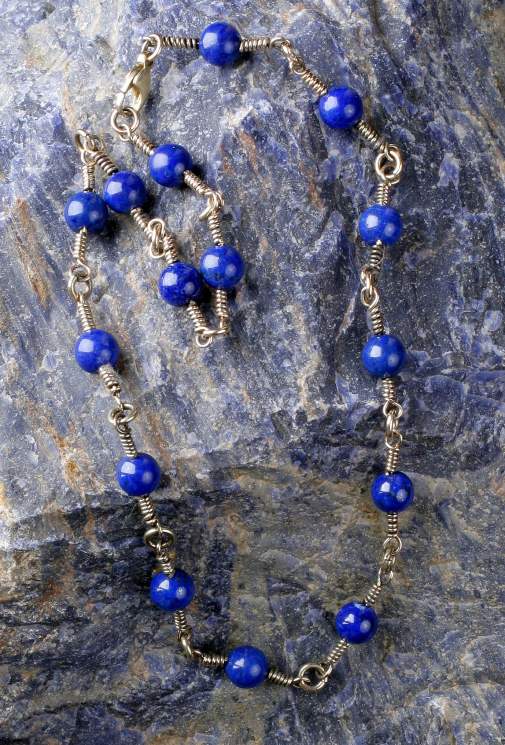 House of Gaea is pleased to announce the introduction of the latest handmade designer unique jewelry - now available.
This collection is heavily influenced by South African spiritual and esoteric healing, and each item, link and clasp is hand crafted by our master goldsmith.
The photo to the right shows our Lapis Lazuli gemstone necklace with handmade 9 ct gold chain links and clasp. This is a stunning necklace with the gold speckles in the Lapis Lazuli beautifully complimenting the handmade gold links. This will shortly be showing in our Gemstone Necklace section. Matching Earrings are also available.
Contact us for further information.